Gootium backpack get featured on the upcoming Marvel series: Hawkeye by Disney+
We're thrilled to see Gootium backpack to be featured in the upcoming Marvel Studios Legends: Hawkeye' series on Disney+! It was worn by none other than Clint Barton/Jeremy Renner (aka Hawkeye) himself!
Jelimy, a representative for Gootium, says, "We are very excited about our partnership with Disney and this opportunity. We hope that this exposure will help inspire people everywhere to bring more vitality into their lives."
Marvel Studios' "Hawkeye" is an original new series set in post-blip New York City where former Avenger Clint Barton aka Hawkeye has a seemingly simple mission: get back to his family for Christmas. But when a threat from his past shows up, Hawkeye reluctantly teams up with Kate Bishop, a 22-year-old skilled archer and his biggest fan, to unravel a criminal conspiracy.
Clint Barton, also known as Hawkeye, is one of the most popular heroes who is a brave operative with a deadpan focus; dedicated to his job of protecting the innocent. and had shown great loyalty and dedication to whatever his objective is, and always gets the mission done, as he will fight until the end and then keep fighting.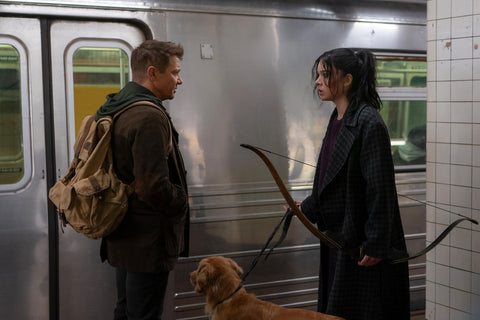 The Gootium #21101 backpack that Hawkeye uses in his adventures is a perfect match for his personality and character traits. It has a vintage outlook and roomy capacity that fits all your needs to be able to carry your stuff at any occasion. Whether you are shuttling around town or commuting from work to home, this backpack will all get you covered.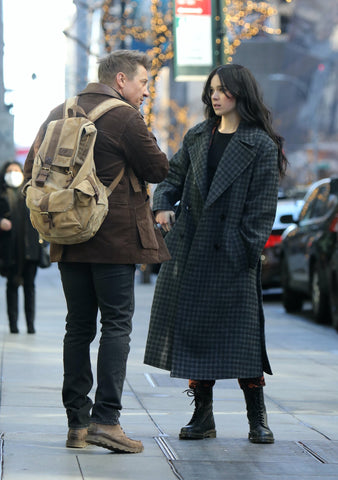 With the release of Marvel's Hawkeye, we're looking forward to a new series from one of our favorite characters. The comics have been popular for years and now fans can enjoy an animated TV show starring Clint Barton himself acted by Jeremy Renner. We expect this show will be another hit with viewers as it gives more insight into how Hawkeye's brain works in different situations and what makes him tick outside of being a superhero. What do you think? Be sure to let us know on Facebook or Instagram!